Benches Renovation Ciutat de Valencia Stadium
With optimal visibility from any perspective
Renovation consisted of:
Demolition and removal of obsolete benches
Ground leveling in accordance to football pitch.
Construction of reinforced concrete wall and stairs.
Pitch drainage design.
Glass and steel cover.
Architecture, panoptics and optimal visibility studies from bench itself, new VIP area boxes and seats, allowing a complete view of the pitch from any perspective.
Configuration and materials used generating a protected while open interior space.
Removal of obsolete benches located on old ditches, subsequent demolition, regularization of the land and standardization of slopes.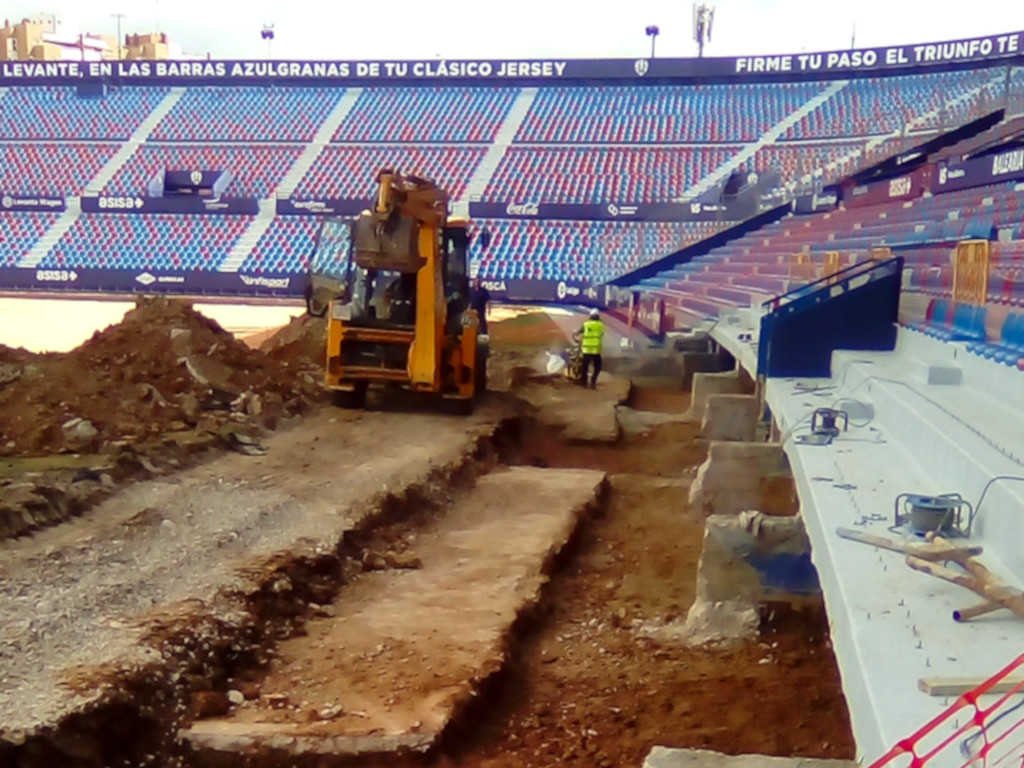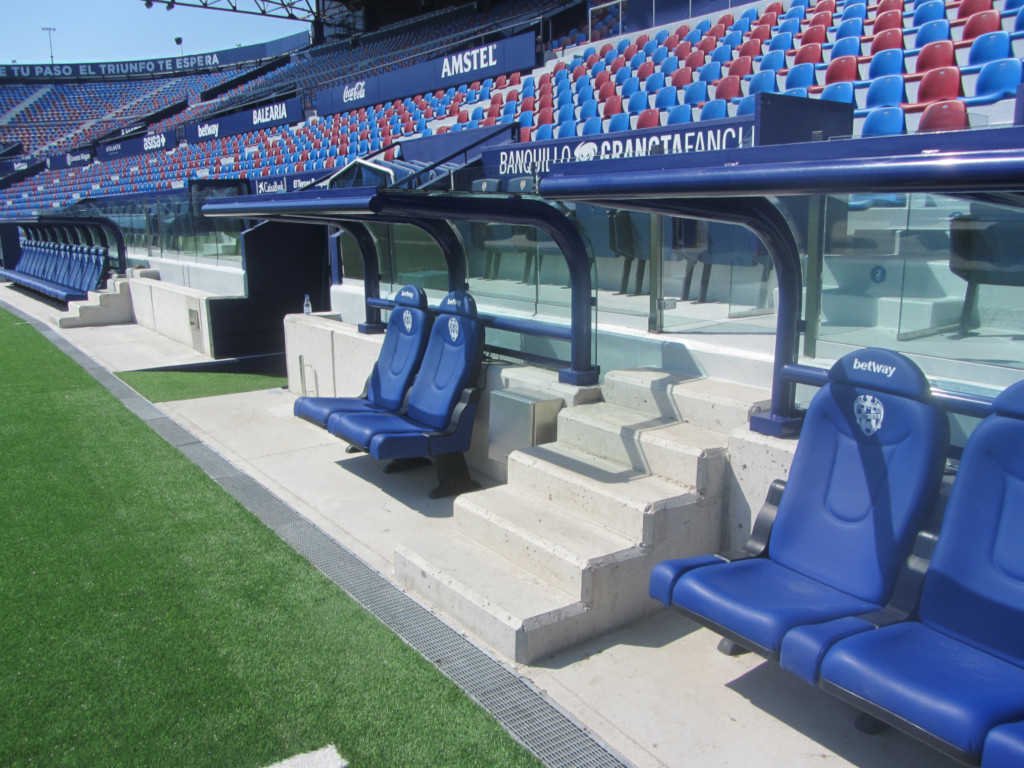 The configuration and materials used allow a complete view of the pitch from the benches and stands. The drainage of the pitch and stands is facilitated, generating a protected and open interior space.