Valencia Nautical Royal Club extension
236 moorings for vessels between 20 and 120m
Project and Management of the extension works of the Royal Nautical Club of Valencia to house the base of mega-yachts in Valencia, consisting of the shelter works for the extension of the marina by means of a gravity pier of 1,379 m long and a breakwater, floating docks and fix fingers for big and medium yachts, generating 236 mooring places for vessels between 20 and 120 metres long.
The project also includes the marina facilities, 12,500 m2 of parking space and service buildings.
46,186 m2 of roads and pavements.
Buildings: 15,000 m2 for parking and storage, 2 police buildings, 710 m2 viewpoint building, 2,060 m2 southern dock building, concrete walkway.
Towers for supply, power supply, water ,drainage and waste water.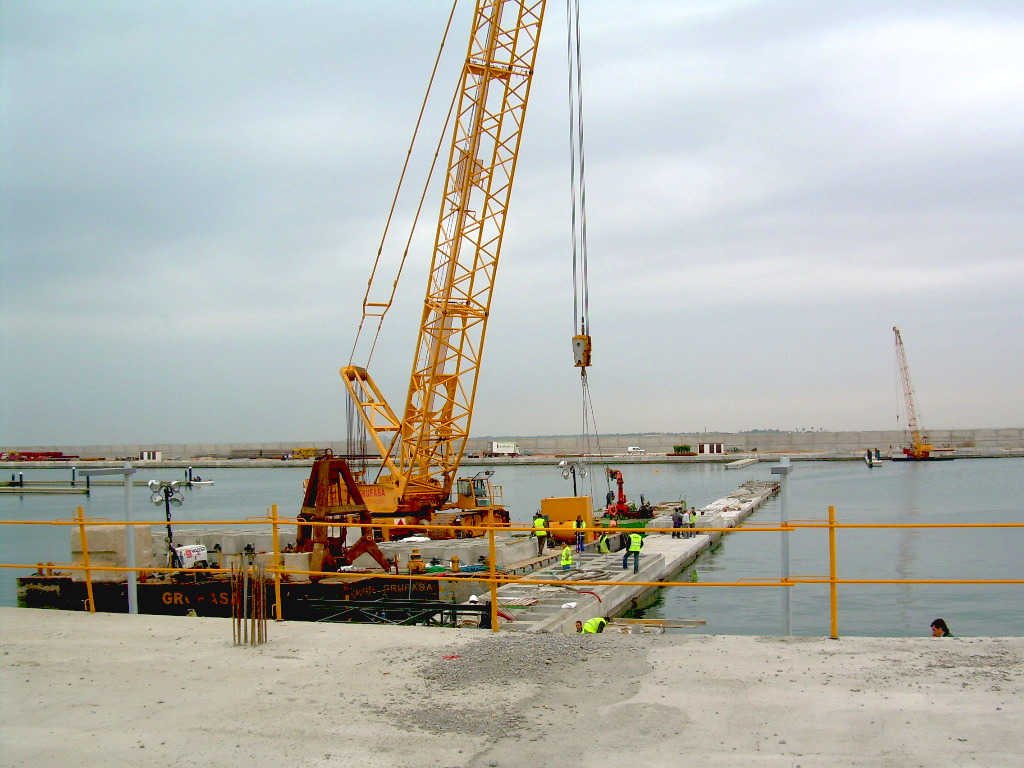 210 floating docks between 35 and 70 metres.